While both Florida Solar and Air, and Prestige Windows & Doors are okay at what they do, FBDoors is Florida's leading installation company, offering the best impact windows in Miami. We do not just sell impact windows; we provide impact windows and installation that guarantees protection, aesthetics, and value. We are reputable for quality, performance, and excellent services.
Below are a few of the reasons why we're better than our competition:
We Sell High-quality Products
The quality of impact windows determines their performance and reliability. At FBDoors, we sell top-notch products that are made in compliance with the necessary standards. The safety of our customers and their properties is our top priority; that is why we do not compromise quality for any reason.
"Prevention is better than cure;" take advantage of high-quality products that we offer and reinforce your home against the ravaging hurricane storms.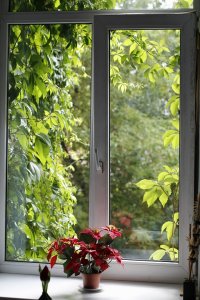 We Provide High-quality Craftsmanship
In addition to offering the best impact windows in Miami, we have a team of experienced installation crew that is keen on the highest level of professionalism, safety, and consistency. Our crew has updated information about the best installation practices that will make your home safe for everyone. Besides, we have job supervisors that supervise and review every job daily to ensure compliance with the best practice.
We Offer Competitive Pricing
At FBDoors, we provide top-notch products at the most competitive pricing. In terms of pricing, our competitors are way behind. All our products are offered at the best prices to ensure affordability.
We Have a Responsive Customer service
Nothing makes customers more disillusioned about any company than poor customers service. At FBDoors, we pride in excellent customer service to attend to the questions, inquiries, quotes, and more. Responding to customers in time is crucial to delivering best services.
We Have a Safe Online Payment System
At FBDoors, we have a safe online payment system that is easy for customers to use. It makes processing payments a breeze. Right on our website, you can complete a business deal with us and watch us transform your home with the state-of-the-art impact windows.
We Ensure Fast Turnaround
We approach every project with a sense of urgency; that is why we ensure quick completion of projects at the best quality. We work on weekends, when necessary, to complete projects in time.
For the best impact windows in Miami, do not search any further. Contact us today, and you will be glad you did. Keep your family safe. Keep your home at the best state and increase its value.